Solar PV/Thermal
Solar PV has become the solar technology of choice in the right solar climate. However, PV electricity is often an expesive solution to provide heating. Solar thermal collectors are excellent at producing heat, but generate no electricity. With new technological advances now both electricity and heat can be generated from the same component.
Photovoltaic/Thermal (PVT) modules collect electricity just like standard PV modules, but they also collect the useful waste heat energy. Depending on operating temperatures, this can even improve performance of PV cells which tend to lose between 0.3-0.5% output for every degree K of temperature increase.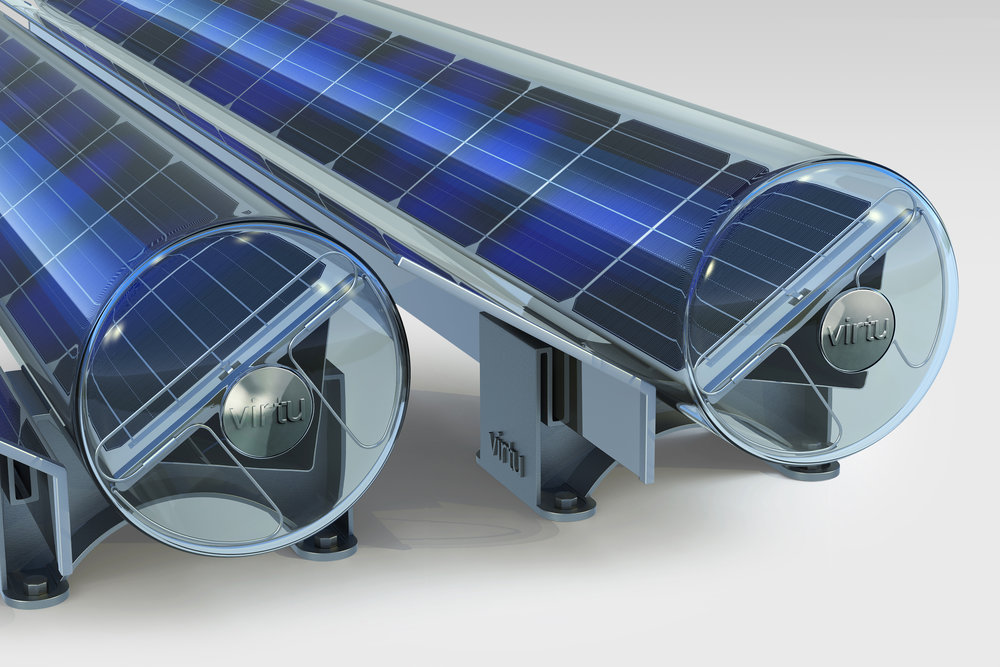 The Virtu product pictured here provides the highest energy density per unit area of any solar product available. Compared to Virtu, conventional PV requires 30-50% more roof area for the same energy output and 80-300% more area for the equivalent carbon savings.
Combining PVT and solar thermal can also be used to generate cooling using absorption or adsorption chiller technologies. As heating energy comprises 50% of the world-wide energy demand, this is where the next wave of solar technologies will be deployed.
ETA Energy Solutions was involved with the development of the Virtu technology at the early stages. Leading the development of first principles models to project the performance of the hybrid technology was key to understanding the next steps to commercialization. With a broad range of solar PV, solar thermal and even PV/Thermal design, ETA Energy is a technical leader in this burgeoning field.